We had a good time last night with our post-dinner game of Cranium, but here's some of the food (that wasn't bad, either!)
Hors d'oeuvres. Since the kurodai AND oysters went slightly too bad to be eaten raw (damn that warm weather... all the ice in the cooler melted when it was left out overnight!), there were modifications to the menu... but we started with: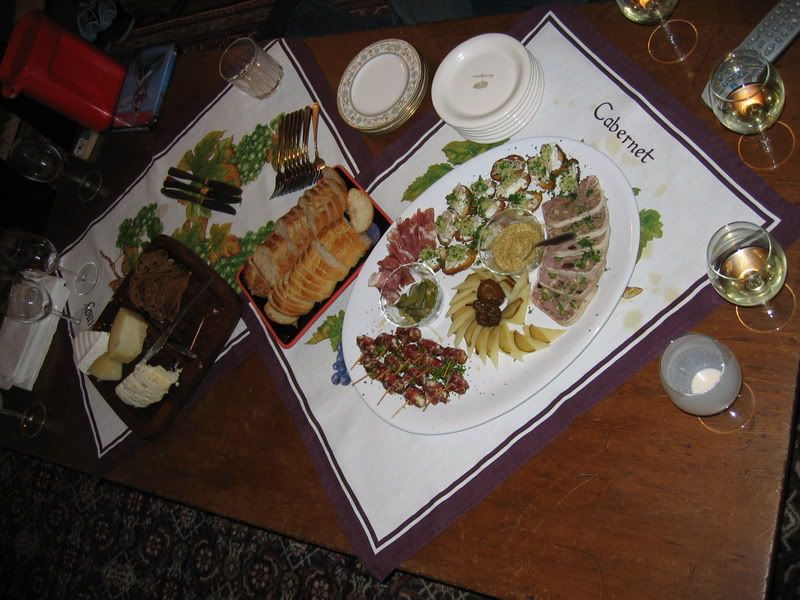 Roquefort and manchego cheeses with homemad cranberry wheat bread, roquefort stuffed dates wrapped with homemade hard sausage, sliced ficelle topped with egg white, white anchovies and capers, pickled pears with cheese, homemade "prociutto", cornichons, and a homemade duck and chicken liver terrine with asparagus and pine nuts. Also, egg nog. Yum!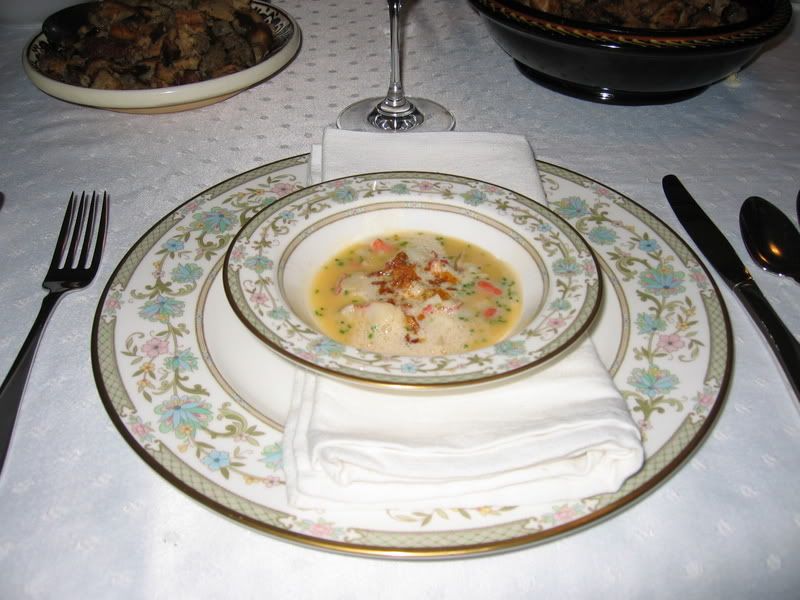 First dinner course was a a lobster and sea urchin roe cassolette with preserved lemons, korean long pepper threads and parsnip milk foam (yes, my brother used to cook for Ken Oringer)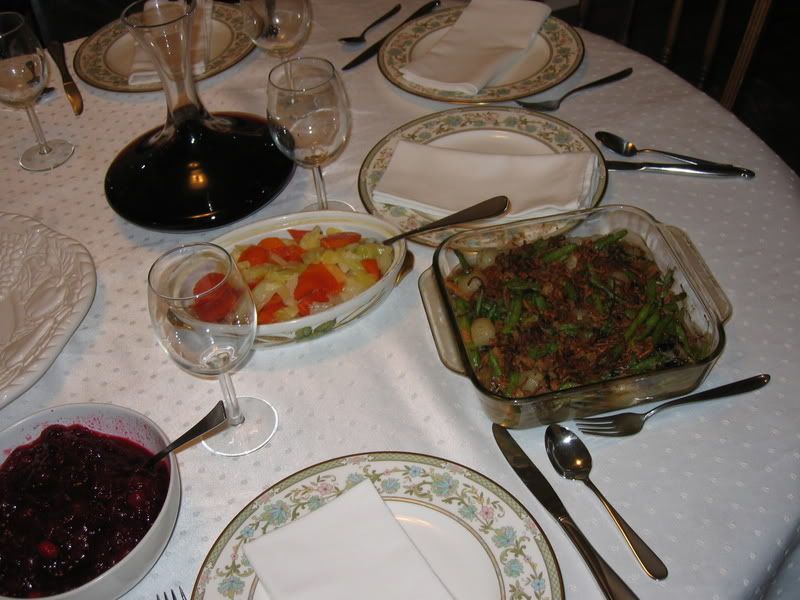 Sides for the dinner included green bean casserole with mushroom, cream, tarragon and crispy shallots and cabbage and persimon.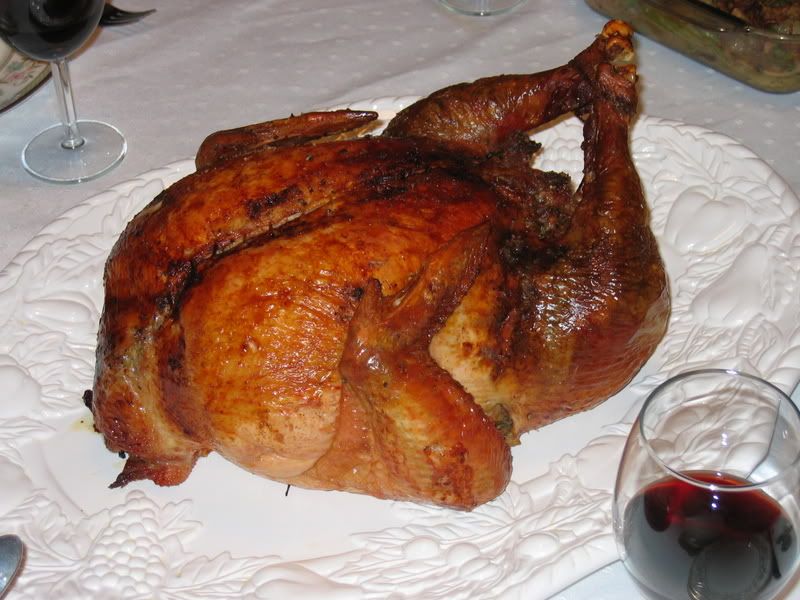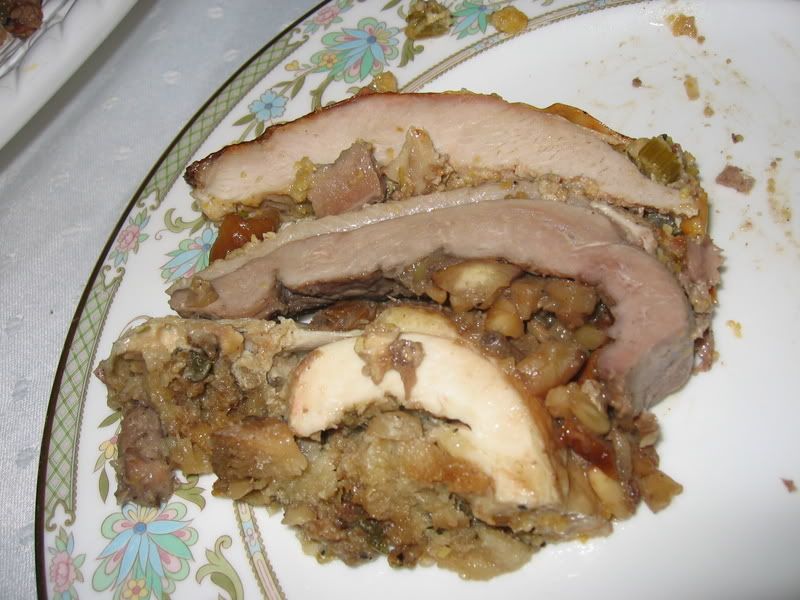 The turducken was the centerpiece of course, with regular stuffing, chestnut/pinenut/dried fruit stuffing and a polenta and pancetta stuffing. It was smaller than last time, starting with only a 17lb turkey, which had a lot of the meat removed from the inside so as to allow better stuffing with the 4lb duck, but we still only got through barely half of it. There was of course also mashed potatoes, mashed rutabegas, cranberry sauce and lots of wine. We nixed the sweet potatoes, salad and roast veggies this year, having learned from the last turducken we did.
The best part of all was having my grandparents there. My grandfather recently fell while on vacation in Japan and smashed in his skull; he only just recently made it home, with a lovely scar to show for it :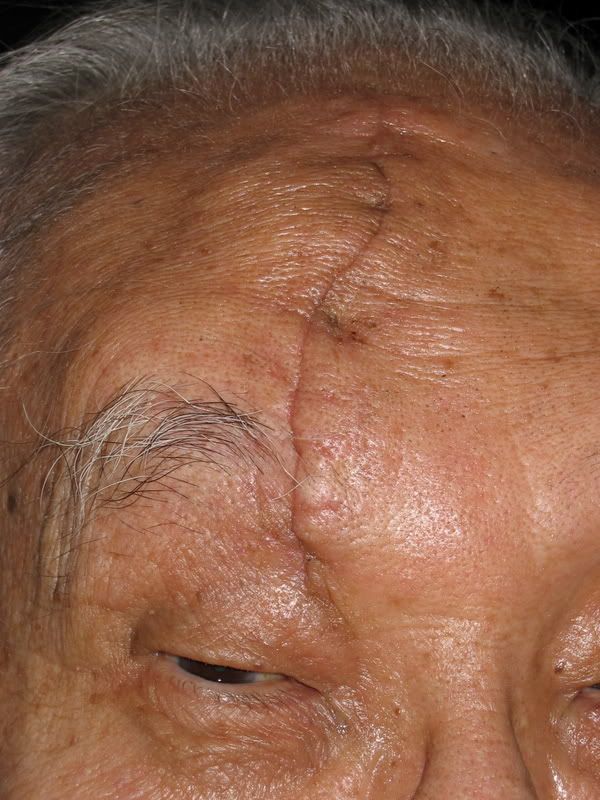 They filled it all in, and he seems fine.
My grandmother was also there; we did dinner on Friday instead of Thursday because she had chemo on Wednesday. She seems to be doing well, too. My sister also made her a cookie-cake because her 86th birthday will be in a few days: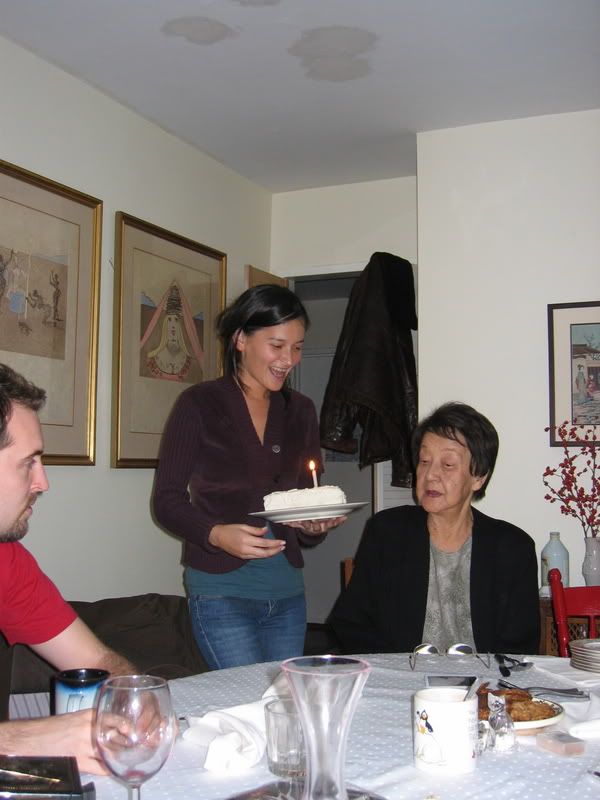 Unfortunately for grandma, I managed to get a pic of her as she was demonstrating how she hates the pose japanese girls always strike in photos. Tricky Dick?
Grandpa did a magic show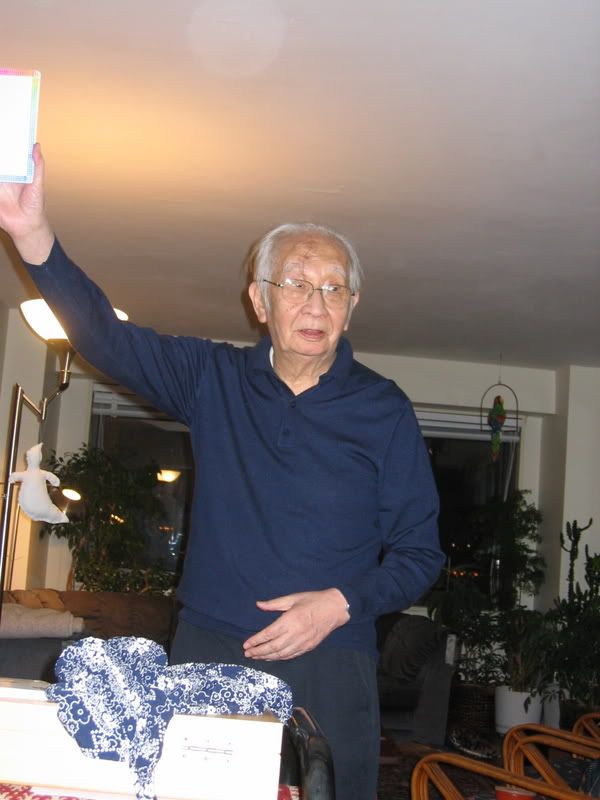 And the cats were hanging around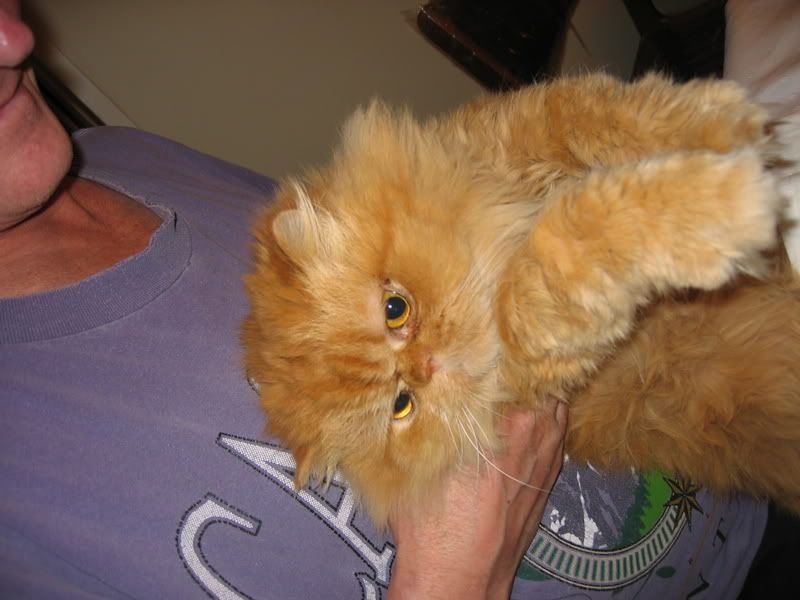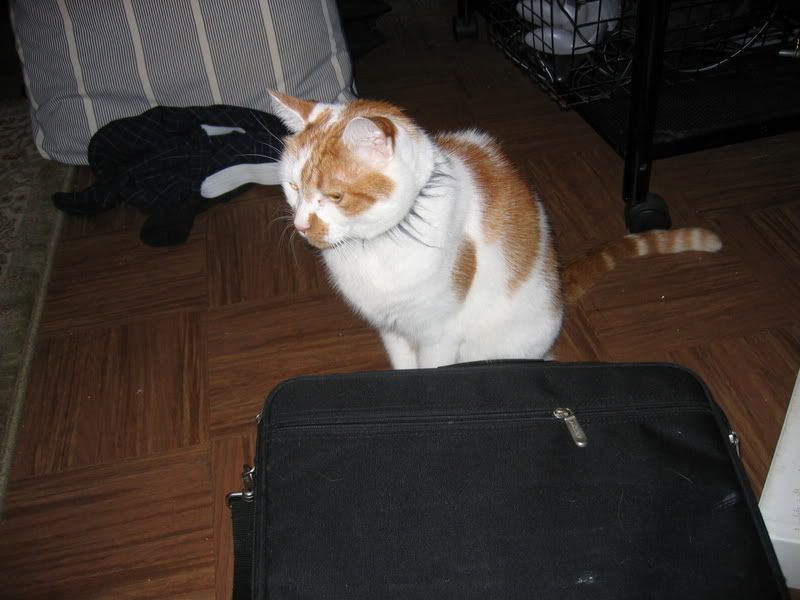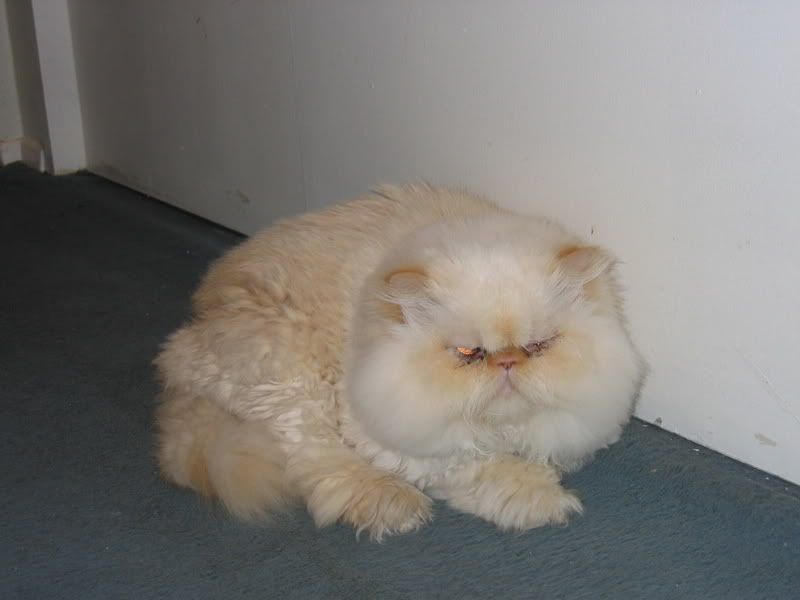 My cat, Beezer, didn't quite make it to Thanksgiving this year, which is a shame as he loved turkey, but his cardboard cutout sillhouette was in the window, and we had a drink to him.
We're trying to work out whether we can get a goose for christmas!
Labels: Thanksgiving